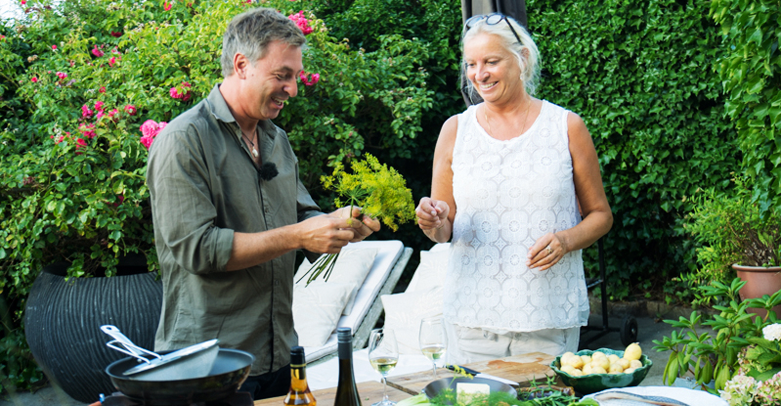 Nordic Cookery
Watch BBC's international cooking show about Nordic food and lifestyle, NORDIC COOKERY featuring Ilse Jacobsen and KURBADET on May 6 at BBC Lifestyle and BBC Nordic.
In the program, the renowned chef Tareq Taylor visits Danish designer Ilse Jacobsen in her hometown Hornbaek. Tareq and Ilse cook together in Ilse's private courtyard using local produced specialities and Tareq visits various destinations in North Zealand among these the spa of Ilse Jacobsen.
The program Nordic Cookery will reach approximately 80 million households in more than 25 countries when the programs are broadcasted during spring/summer 2015. The first program from the North of Zealand in Denmark, where danish designer Ilse Jacobsen lives, are shown at BBC lifestyle in Scandinavia, the Middle East, Africa and Poland on the 6th of May from 18.05 – 18.30.
For recipes go here
Nordic Cookery Teaser