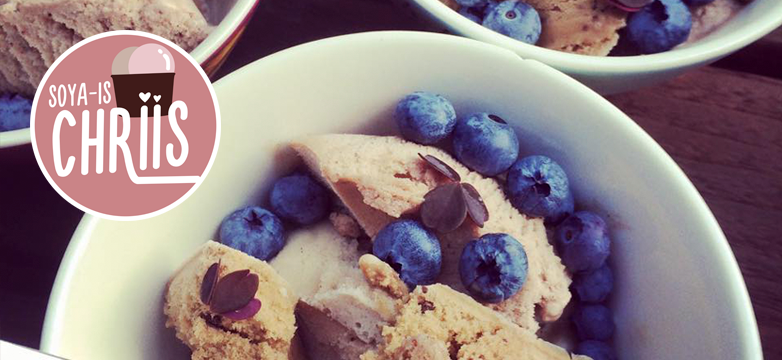 ILSE JACOBSEN INVESTERER I CHRIIS
Ilse Jacobsen foretog tirsdag d. 8. september den første investering i DR1's nye programserie 'Løvens Hule'.
Ilse Jacobsen investerede i et par unge kvindelige iværksættere, som producerer en kalorielet, laktose- og glutenfri soya-is under navnet Chriis.
Om sin investering i is firmaet Chriis siger Ilse Jacobsen; "Jeg er meget passioneret og brænder for det, jeg laver. Derfor er det essentielt for mig, at jeg kan mærke, at de iværksættere, jeg investerer i, også er seriøse, realistiske og passionerede omkring det, de laver. Der er så mange referencer fra mine oprindelige værdier og det jeg kommer fra, til Christina og Regitze, som er de to unge piger bag soya-isen Chriis, at det var helt oplagt for mig at investere i deres idé og i dem."
Og selv om forretningsområdet umiddelbart er langt fra det Ilse normalt beskæftiger sig med, er fællesnævnerne nemme at få øje på. De to 21 årige piger har en autentisk historie, hvor produktudviklingen udspringer af et personligt behov, hvor passionen gør at der kæmpes indtil det lykkes, og hvor man kaster sig ud i det og tror på at intet er umuligt, fuldstændig lige som den unge Ilse selv gjorde, da hun startede sit iværksættereventyr. Det er da også værdier som mod, passion og autencitet, som har skabt succesen hos entrepreneuren Ilse Jacobsen. Og det er disse kerneværdier, som til stadighed er byggestenene for den 22 årige succesfulde virksomhed ILSE JACOBSEN HORNBÆK.
Ilse Jacobsen var da heller ikke den eneste, hvor isen 'smeltede' løvehjerter. To af de andre Løver Birgit Aaby – ejer og stifter af Combi Service – og Jesper Buch – stifter af Just Eat – faldt også for is-pigernes entusiasme og begge er medinvestorer sammen med Ilse Jacobsen.
IN ENGLISH
lLSE JACOBSEN INVESTS IN CHRIIS
On Tuesday September 8, Ilse Jacobsen made her first investment on the new show, 'Løvens Hule' (BBCs 'Dragon Den'), on DR1 (Danish TV-channel).
Ilse Jacobsen invested in a couple of young female entrepreneurs. The female entrepreneurs have chosen to name the company, Chriis, and they produce low-calorie, lactose- and gluten free soya ice cream.
Ilse Jacobsen states the following regarding her investment in the company:
"I am very passionate and enthusiastic about what I do. Therefore it is essential to me that I can feel the entrepreneurs that I invest in, are also serious, realistic and passionate about what they do. Christina and Regitze, the founders of Chriis, have shown that they have a lot of the original values that I have and that is why I wanted to invest in their idea and company."
Even though this business area is far from what Ilse normally works with, the common denominators are easy to spot. The 21-year-old women have an authentic history, where the product development originates from a personal need, where the passion for the product, creates willpower to succeed. One also needs to take the plunge and believe that nothing is impossible, exactly the way Ilse did, when she first started her own adventure as an entrepreneur. Values such as courage, passion, and authenticity have created the success that Ilse Jacobsen has as an entrepreneur. These values are continuously the foundation for the successful corporation of 22 years, ILSE JACOBSEN HORNBÆK.
The women also 'melted' other 'lion hearts'. Two of the other 'lions', Birgitte Aaby, (owner and founder of Combi Service) and Jesper Buch, (founder of Just-Eat) also felt the passion and enthusiasm, the women displayed. Birgitte, Jesper and Ilse are thus co-investors.